Why select Koetting Eye Center as your contact lens provider?
Koetting Eye Center boasts one of the largest inventories of contact lenses in the Midwest. For this reason, same day service is available on most prescriptions, including toric lenses (contact lenses for astigmatism) and rigid gas permeable lenses.
Today, most everyone can wear contact lenses if they choose to do so. Whether one has astigmatism or requires bifocals or reading glasses, numerous options exist. There are even contact lenses that may be worn safely for 30 consecutive days and nights without removing them, the ultimate in contact lens convenience.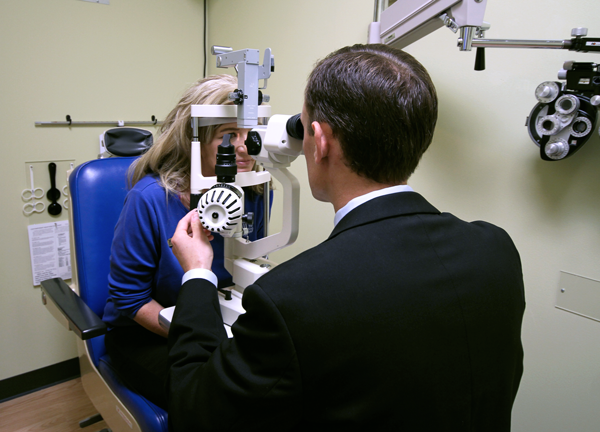 Koetting Eye Center was one of the first practices in the St. Louis area to offer Corneal Refractive Therapy. With this procedure, a specially designed contact lens is worn at night while you sleep, gently reshaping the cornea, allowing for freedom from contact lenses or glasses during the day.
Our practice is also known for our ability to treat keratoconus patients, as well as patients who have undergone corneal transplant surgery. These medical conditions often result in a great deal of corneal distortion and require much skill in achieving a successful contact lens fit. Whether your contact lens needs are routine or complex, Koetting Eye Center is happy to serve you.
 Current patients of Koetting Eye Center may choose to order replacement contact lenses online by clicking on the link below. If you are not currently a patient of Koetting Eye Center, and wish to order contact lenses, please contact our office at 314-863-0000.
---